Salsano DC-407 Halogenerator – produces a highly-disperse dry salt aerosol. Thanks to the applied solutions, the generator supplies the aerosol into the room in a continuous manner, which is particularly important due to the fact that the microparticles maintain their highest activity only for about 100 seconds from the moment of fragmentation.
The condition for the effectiveness of halotherapy is reaching the salt aerosol particles to the deep parts of the bronchial tree, which is why the particles can not exceed 5μm.
1.Basic information about the halogenerator
2.Halotherapy can be used as a health service
3.The advantages of using a dry salt aerosol genererator
Energy consumption is only 70W. Possibility of using evaporated salt.
Clinical trials prove the high efficiency of halotherapy in relation to all respiratory diseases.
Prof. Samoliński from the Medical University estimates that the number of allergy sufferers and asthmatics in our country can reach almost 19 million.
Who among us does not know problems with sinus?
The effectiveness of halotherapy reaches 80% in relation to all respiratory diseases.
Graduation tower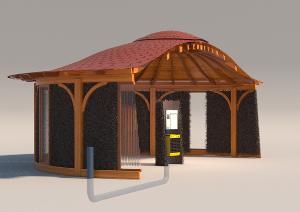 A standalone type inhaler. The Salsano graduation towers can be used throughout the year with a precisely set concentration of salt aerosol.
Inhalatorium Salsano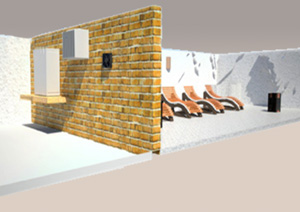 Comprehensive internal Salsano Inhalatorium. Specially developed solutions allow to create an Inhalatorium in almost every room.